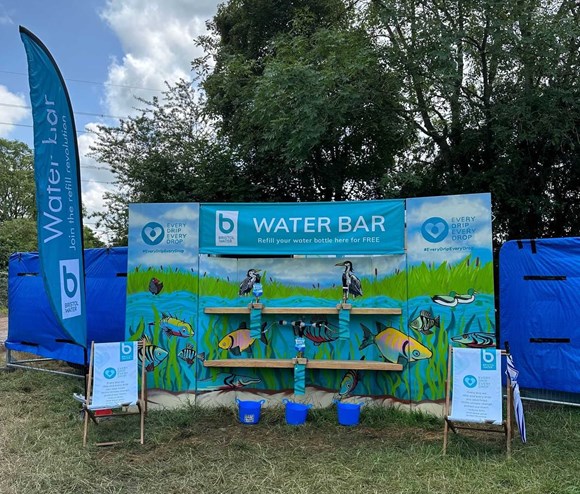 Bristol Water, part of Pennon Group, has once again stepped up to keep over 250,000 Glastonbury Festival goers well hydrated by rerouting fresh water supplies for the five-day event.
As hundreds of thousands of people have descended on Worthy Farm, and the South West, a unique logistical challenge has been in the planning for months to manage water supplies and reduce the use of single-use plastic bottles.
At peak times the festival will be supplied with the equivalent of six times the amount of water usually needed for the village of Pilton, Somerset, home to Glastonbury.
Susan Davy, CEO of Pennon Group, parent company of Bristol Water, said: "Glastonbury is one of the most iconic music festivals across the globe and our team at Bristol Water has a long and privileged history of providing fresh, clean water to those who travel from all over the world to be there.
"Providing water to the 250,000 festival goers, crew members, volunteers and emergency services who work together to make this event such a special one is a huge undertaking. I'm so proud of each and every one of the Bristol Water team who are helping to support this event."
Preparations started with the team at Glastonbury last October and has involved rerouting water supplies, installing temporary pipelines and making sure the network and systems are monitored every minute of the day.
As well as supplying water across the festival, Bristol Water also be hosted its highly popular Water Bar to provide free water refills to festival goers at the Woodsies Stage as part of the Group's promise to the planet. By reducing rubbish and by educating on sustainable water use, the Water Bar helps Glastonbury to be one of the most environmentally aware festivals in the world.