Is it a leak, or are you just using more water?
You may suspect you have a private leak because your bill is higher than normal. Although it's great to check, you should first make sure it's not because you're just using more water than normal.
Here are some things that may cause your bill to be higher than normal:
Have you been washing your hands more lately?
Have you had guests stay over who have used your shower or bath?
Are you watering your garden more than normal?
Have you had a new appliance installed that may be using more water?
If you've found yourself using more water than you would normally, we've written up some super easy ways to save water at home. Get them here.
Leakstop is a service for homeowner customers, if you're a business, Retailer or Developer please click here.
How to spot a private leak
There are two kinds of leaks, ones that occur on our pipework and so are our responsibility, and ones that occur on your private pipework. The ones on your pipework requires you, or the homeowner, to repair. Here are some signs that you might have an private leak on your pipeworks:
You've noticed a drop in water pressure
Your bill has increased but you haven't knowingly increased your water usage
You have noisy pipes
You have a dripping tap or a faulty toilet system that has caused a high bill
You can see a damp patch of ground or the grass may be growing quicker and greener due to the extra water.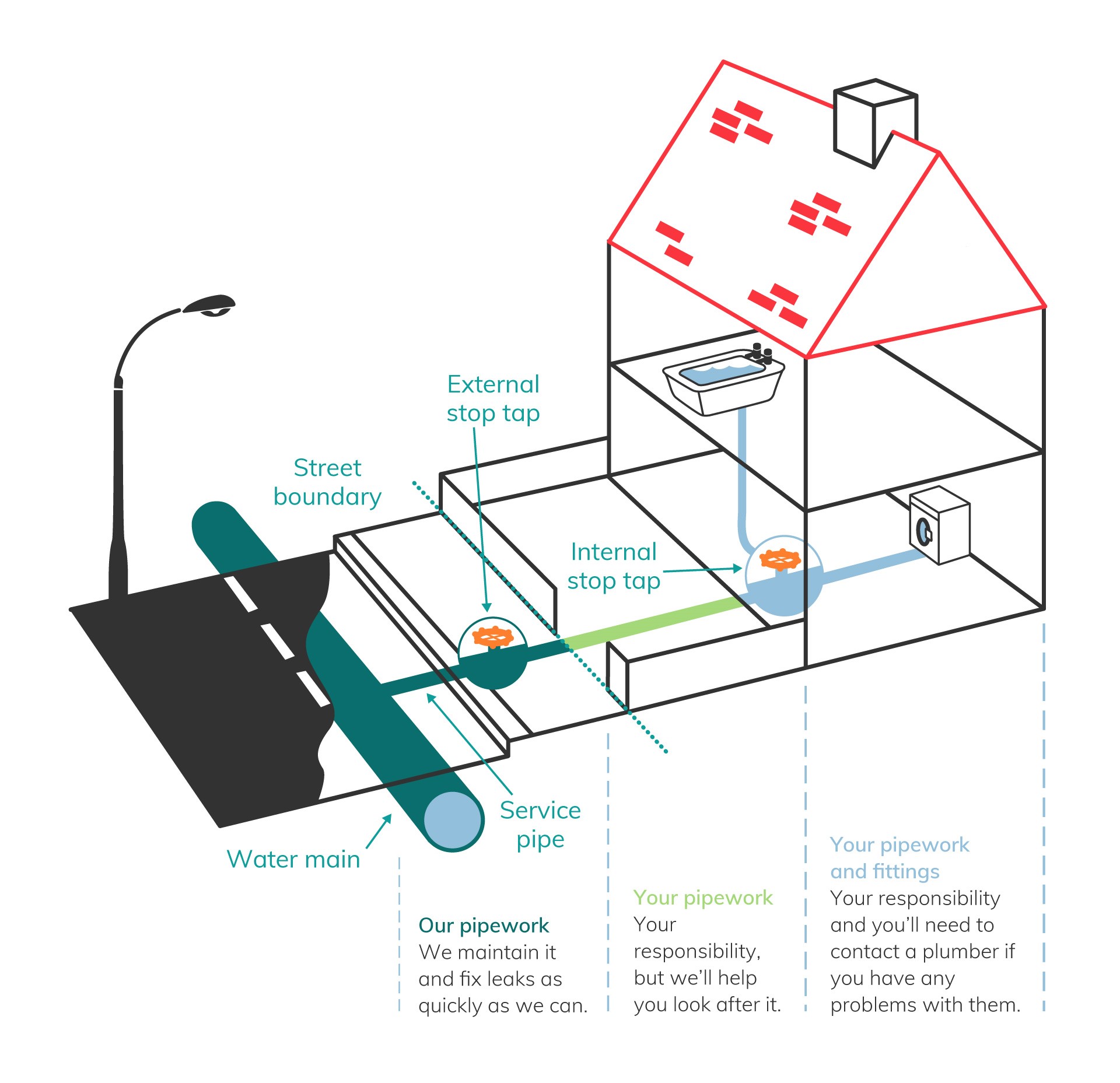 If you're on a meter, you can spot leaks a lot faster. A great way to do this is the 'stop tap test'. Turn your stop tap off (learn how here) and take a look at your meter. If the dial is still spinning when no water is being used in the house, you might have yourself a leak!
We can help with your leak
We can offer you help with your private leak with the Bristol Water Leakstop scheme.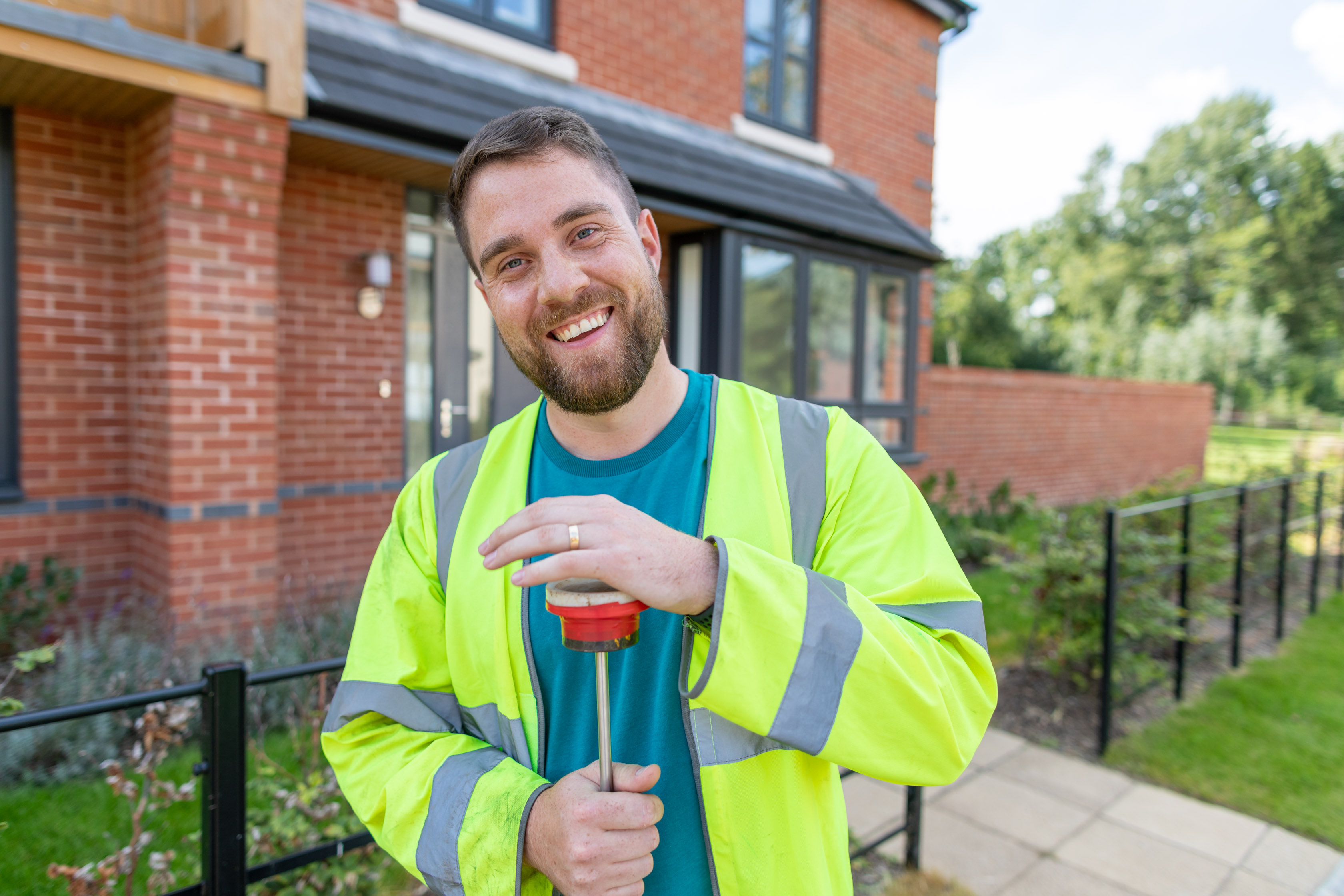 To help put things right quickly, our Leakstop scheme offers help for internal leaks and underground supply pipes. If it's the first time that the external underground pipe has leaked, we could repair it free. If it's the second time this pipe has leaked, we could arrange to repair the pipe for only £110 including VAT*


To be considered for Leakstop, please contact us within five working days of us notifying you of a leak at your property.
For more detail, read our Leakstop information pack
Need to get in touch with our Leakage team?
Our Leakage team are on hand to help answer any of your queries around private leaks and what steps you need to take. If you think you've seen leak on our pipes, please let us know by reporting it. You can call our lovely Leakage team on 0800 281 402 or follow one of the links below.
Like a lot of things, we have different processes for household and non household customers. If you're a business owner or developer and you suspect you have a leak, please click or tap here for the relevant contact details.
If you've repaired the leak within 21 days of being made aware then we have a leakage allowance policy that reduces the cost of your bill
Once the repair is made, let us know on 0800 281 402 and we will let our billing department know to make the adjustment to your account.


If you feel you are struggling to pay your bills, or you feel like you need extra help then please visit our Priority Services page where you can sign up or find out more.
If you're struggling with your bill, please let us know so we can help you as soon as possible. We have a range of payment plans for different situations and needs. Find out more here or call our billing team on 0345 600 3600
We're constantly looking out for and repairing leaks. You might have seen us in the roads with listening sticks, or even in the nighttime when it's quieter. Due to our constant leakage surveillance, we have the lowest leakage in the UK.
If you don't comply with our request, we can serve a legal notice requiring a repair to be carried out. We are also able to carry out the leak repair ourselves using our powers under Section 75(9) (a) and (b) of the 1991 Water Industry Act and charge you reasonable expenses for carrying out the work.
You can apply for a lead replacement here.
Or, if you need to get in touch with us about a lead replacement, call our lovely team on 0345 602 8022 and they'll be happy to help.