WaterShare+
A greater say in your water
Giving you a greater say in our business
As a valued customer, we want to give you more of a say in how we run your water company, thanks to a scheme called WaterShare+. It's designed to give you a share in what we do or money off your bill. It was created in response to customer feedback.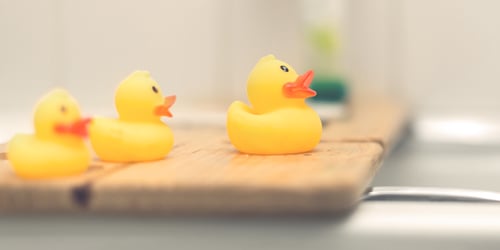 What is WaterShare+?
WaterShare+ means everyone will benefit to the value of £13. This can be taken either as money off your bill or as shares in our new parent company, Pennon Group Plc.
The bill credit will be applied automatically on your next bill unless you choose to opt-in to become a shareholder.

If you choose to take the share alternative, you will become a shareholder in Pennon Group Plc, with the opportunity to attend annual general meetings to ask questions.

WaterShare+ is a scheme brought to you following the acquisition of Bristol Water by Pennon Group Plc. As a result of this scheme, which first launched across South West Water in 2020, more than 1 in 16 households are now shareholders as well as customers.
Giving you more of a say
Regardless of which option you take, WaterShare+ still gives you a greater say in our business.
Through the independent WaterShare+ Advisory Panel, established to protect the interests of our customers, you have the opportunity to join regular public meetings to find out how we are delivering our business plan for the benefit of customers, communities and the environment.

Please remember information on this web page in relation to the share alternative under the WaterShare+ scheme is information only and not recommendation or advice. You might wish to consult an authorised financial advisor.
Meet your representatives
Our WaterShare+ Customer Panel do a fantastic job of taking all your feedback from meetings, surveys and workshops, and keeping the business accountable for promises they've made to you in response.
They represent South West Water and Bournemouth Water customers and have made a huge difference to the way customer voices are listened to when the companies make big business decisions.
Bristol Water are the newest member of the WaterShare+ scheme, and we have our own Challenge Panel, and you'll meet them too if you come along to one of our meetings. Read the Terms of Reference for the WaterShare+ Panel.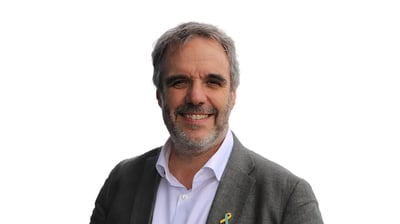 Lord Matthew Taylor, Chair
Following a decade of working in the water sector as a Non-Executive Director at South West Water, Matthew continues to champion customer interests by holding the company to account as the independent WaterShare+ Chair.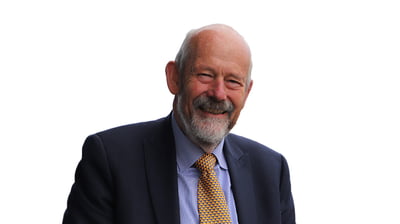 Nick Buckland OBE, Deputy Chair
Nick continues to champion the needs of customers having successively chaired the previous independent WaterShare and WaterFuture Panels, overseeing and challenging delivery and development of South West Water's business plans.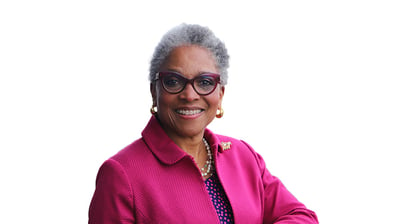 Peaches Golding OBE
Peaches Golding OBE is the independent deputy chair of the Watershare+ Panel and independent chair of the Bristol Water Customer Challenge Panel. She is His Majesty's Lord-Lieutenant for Bristol, Vice President of the Royal Society of St George.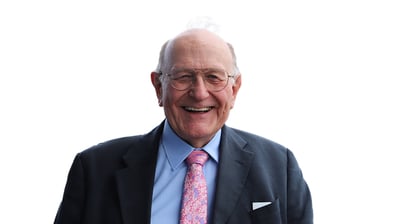 Anthony Denham
Anthony became a champion for water customers in the Southwest when he joined WaterVoice. Since 2015 he's been Deputy Chair of the independent Bristol Water Challenge Panel where he leads the challenge to the water company on behalf of customers.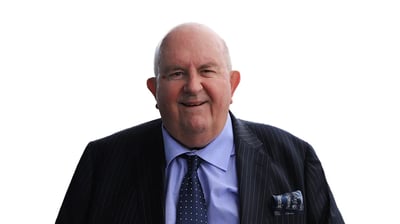 Richard Lacey
Richard chairs the Bournemouth Water Customer View Group ensuring that the company delivers its promises, he was instrumental in ensuring services to Bournemouth Water customers were not impacted when South West Water acquired the company in 2016.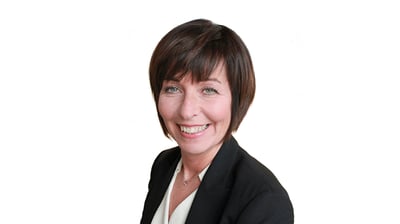 Carole Theobald
Carole's the Chief Executive at SightCornwall, a leading sight loss charity supporting more than 4,000 people each year and Non-Executive Member of the NHS Cornwall and Isles of Scilly Integrated Care System for citizen engagement and equalities.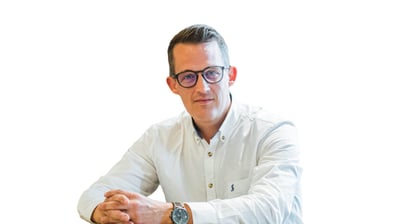 Ben Harper
Ben is CEO at Watergate Bay Hotel, Beach Retreats and Another Place, where he has seen the domestic leisure market rejuvenated, creating the opportunity for strong, high-quality brands.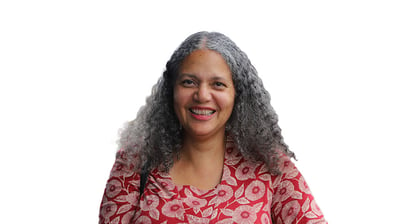 Dinah Cox OBE
Dinah Cox OBE is a Non-Executive Director of the Devon Partnership NHS Trust and a Non-Executive Director for Devon and Cornwall Police. She also chairs Devon Community Foundation.
Bristol Water Challenge Panel
Bristol Water's challenge panel feeds into the group Watershare+ panel and provides assurance to the economic water regulator Ofwat that Bristol Water has incorporated the preferences and priorities of customers in its business plan for the period 2020 to 2025. The members meet quarterly to discuss Bristol Water's performance. The panel members are:
South Bristol Advice Centre
WaterShare+ FAQs
Who is Pennon Group?
Pennon Group Plc owns Bristol Water as well as other companies such as South West Water, Bournemouth Water and Pennon Water Services. It is a public limited company (plc), and its shares are traded on the London Stock Exchange. Pennon is based in Exeter in Devon. For information visit pennon-group.co.uk.
Why am I getting this £13?
In Pennon's five-year business plans, there's a commitment to sharing its success with customers. Thanks to performance between 2020 to 2022, Pennon will be sharing approximately £20 million with all its customers. This is part of the WaterShare+ scheme, which gives customers the choice between acquiring a share in Pennon Group Plc and a bill reduction, and a greater say in the company and how we are run.
Will I still get £13 if I owe you money from unpaid bills?
Yes. We can also help you if you are struggling to pay your water bills – please let us know as various support schemes are available. If you are struggling to pay your water bills, then it is unlikely that the share option is the right choice for you.
Do I have to pay tax on my £13?
No. However, if you choose the share option – you may have to pay capital gains tax if you make a profit above a certain limit when you sell shares. There could also be other tax consequences, for example in connection with any dividends declared on the shares. Individual circumstances will vary, and you may wish to seek qualified independent financial advice.
How does the share scheme work?
If you choose the share option, your £13 will be used to purchase Pennon shares listed on the London Stock Exchange. The number of shares will be rounded down to the nearest whole number, which means you may also receive a credit on your water bill to make up for the difference in share price and the amount you are eligible to receive. If the Pennon share price is more than £13 at the relevant time, Pennon may at its discretion top up the amount you're eligible to receive so that you still receive a share. The shares will be acquired by Link Market Services Trustees Limited, part of Link Market Services, Pennon's share registrar, who will hold the shares on behalf of participating customers. Customers will then receive dividends and hold voting rights in Pennon Group on the Pennon shares they acquire and be sent quarterly statements on how those shares are performing.
The share scheme is online only - customers need to provide an email address and bank account details. This will allow company reports and dividends to be delivered and processed electronically.
For the Pennon shares option, please be aware that terms, conditions, and risks apply. See the Customer Guide for further details. This service is only available to individual household customers, where the individual is at least 18 years old and a resident in the United Kingdom, is a UK tax resident only, is not a tax resident in any other jurisdiction and is not a US citizen. Please note, nothing in this letter should be taken as a recommendation to take any particular action.
Please note that the value of shares and any income derived from them can either decrease or increase, and you may not get back your original investment. If you are in any doubt as to what action to take, please contact an authorised financial advisor.
Can I sell a Pennon share received under WaterShare+?
What happens if I move home or stop being an account holder after the scheme has started?
If you move to a new home after you have registered your choice during the registration period, then don't worry. You are still entitled to the £13 credit on your account. You will still also be eligible for the Pennon shares option, provided your new home is in the United Kingdom and you continue to meet the other eligibility criteria for shares.
If you opt for a share – this will be yours until you decide to sell it even if you no longer live in the south west region. However, customers should make themselves aware of certain restrictions that may apply should they hold shares while being resident outside the United Kingdom.
Important information
References to and details of the customer share offer (the "Offer") in Pennon Group Plc ("Pennon") on this website are an advertisement and not a prospectus for the purposes of the EU Prospectus Regulations. The references to and details of the Offer, which have been prepared by and are the sole responsibility of Pennon, have been approved solely for the purposes of section 21 of the Financial Services and Markets Act 2020, as amended by Barclays Bank PLC ("Barclays") on 11 November 2022.
Barclays, whose registered address is at 1 Churchill Place, London E14 5HP, is authorised by the Prudential Regulation Authority and regulated by the Financial Conduct Authority and the Prudential Regulation Authority. Barclays is acting exclusively for Pennon and for no-one else in relation to or in connection with the Offer and will not be responsible to anyone other than Pennon for the protection offered to clients of Barclays and is not providing, and will not provide, advice in relation to the Offer or any related matter.
Customers should not elect to acquire the Pennon shares in the Offer except on the basis of the information contained in the customer guide published by Pennon. You can read the customer guide by clicking on the link on this page.
This advertisement does not constitute an offer or recommendation concerning the Pennon shares. The Nominee Service is provided by Link Group which is a trading name of Link Market Services Trustees Limited which is authorised and regulated by the Financial Conduct Authority. Registered office: Central Square, 10th Floor, 29 Wellington Street, Leeds LS1 4DL. Registered in England and Wales No. 027279260. For further information, including the legal and regulatory status of this company, can be found via this web link.