If there's an incident that affects your area you'll know about it first, with up to the minute information on leaks and water issues that could impact on your home.

Set up alerts, and track existing problems so you're always aware of developments without ever needing to visit our website.

Report problems from the palm of your hand. Letting us know means we can respond faster, fixing the problems and minimising disruption for you.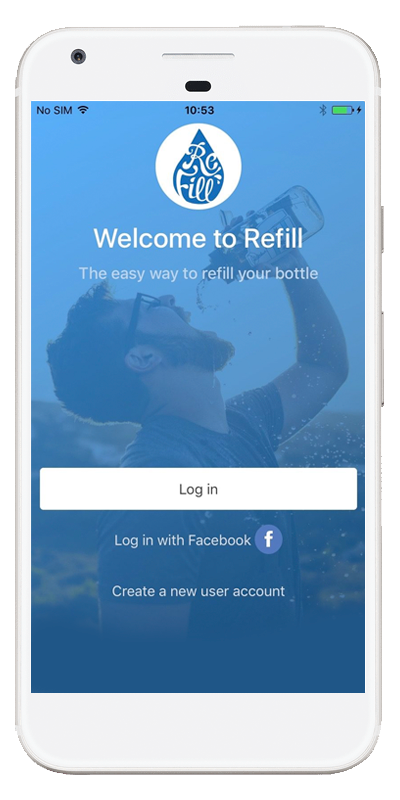 Stay up to date with notifications
Our notifications system gives you immediate updates on work in your area by email or to your phone on SMS so you can take steps to avoid disruptions on the roads, or make alternative arrangements.
Immediate updates on road works
Track repair work and maintenance in your area
Get updates by email and SMS
Report water problems in minutes
Report problems from the palm of your hand. Letting us know means we can respond faster, fixing the problem and minimising the disruption to you.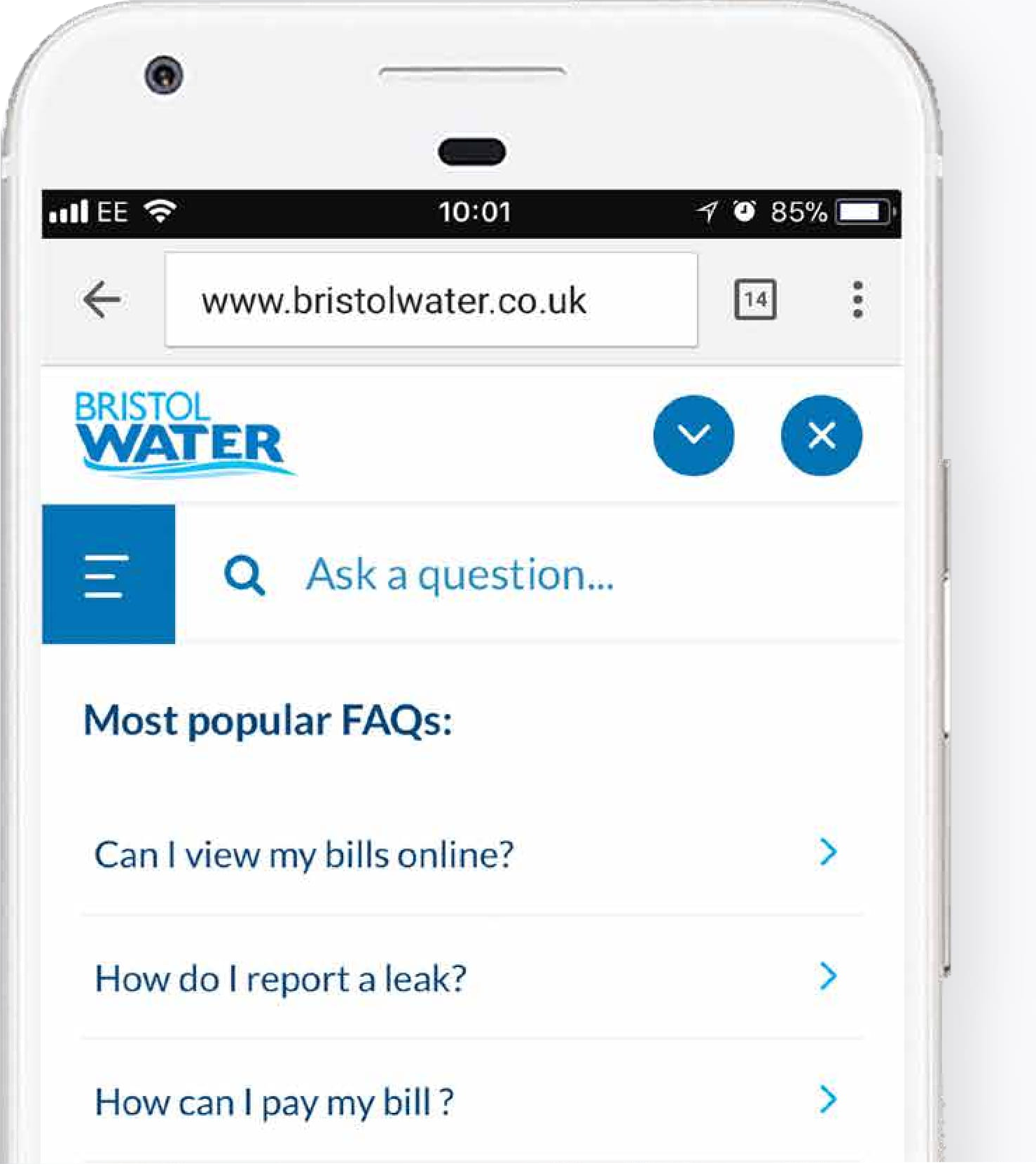 Help with our alert service
If you have an unmetered bill and a monthly payment arrangement in place, your annual bill is split over 10 monthly instalments: May to February. We do not take payments in March and April because during these months we generate bills for the forthcoming financial year.

If you have a metered bill and pay by a monthly budget arrangement we can take a payment each month of the year. We will automatically review your payments annually.

To set up a Direct Debit please click here
Charging for water services is a complex matter, involving both the law (primarily the 1991 Water Industry Act) and our economic regulator, the Water Services Regulation Authority, which is referred to as Ofwat.
Your supply is either unmetered or metered, and this normally determines the way we charge for your water supply.
Unmetered – we normally use the rateable value (RV) of your property and calculate the cost for the year in advance
Metered – we normally read the meter twice a year and you pay for the water you actually use


Click here for more detail



If you feel you are struggling to pay your bills, or you feel like you need extra help then please visit our Priority Services page where you can sign up or find out more.
There is no cost to close your account. Depending on the status of your account and any payment arrangement you may have, there could be a final balance to pay. If you're moving and need to tell us about your change of address, please complete this online form. Alternatively contact us on 0345 600 3600
Your bill is due and payable on issue. To pay this online please click here

If you have subscribed to online billing, you will receive an email advising you when you have a new bill. If you are facing problems paying or wish to discuss a payment arrangement to spread the cost, please contact us.
We supply water to 500,000 homes and businesses across Bristol City, North Somerset and areas of Bath, North East Somerset and South Gloucestershire. That's about 1.2m people who have access to our water every day. Wessex Water is responsible for providing sewerage services for the majority of our customers when they've finished using the water.

We also offer a range of alternative payment options for those struggling to pay, to find out more click here
Your property's rateable value is shown on the front page of your unmetered bill. If you have not yet moved into a property and would like to find out the rateable value, please contact us on 0345 600 3600