Bristol Water will be teaming up with Ablaze and Bristol's first Poet Laureate, Miles Chambers, to launch a school poetry competition to promote using water wisely.
Primary schools across the region are being encouraged to enter the competition, which will take place in the new year. Ben Newby, Chief Customer Officer at Bristol Water, said, "It's so important that children get the opportunity to meet community role models like Miles and explore avenues for expressing themselves. "As a nation, we're using more water than ever. Treating water is incredibly energy intensive and rising populations means that the demand for water will increase – but climate change is leading to less water in our rivers.

"With the help of our three new mascots, Hydro Harry, Professor H20 and Eco Nina, we'll be helping young people in our community to see water differently, as a precious resource, through the power of poetry."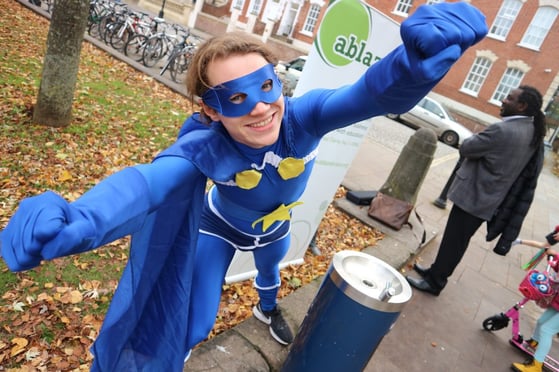 Sally Melvin, CEO of Ablaze, said of the partnership with Bristol Water, "We're delighted to be running this year's poetry competition with Bristol Water. Thanks to their support we are able to offer schools writing workshops delivered by Miles to help inspire all those budding poets out there.
"Creative writing is an important part of literacy development – we hope that lots of pupils will send in their poems on all things water. We can't wait to read them."
To find out about how to enter, visit: https://ablazebristol.org/poetry2019-20/