Leaking toilets are a common source of water waste that many of us aren't even aware of. Bucket loads of water can be wasted every single day, and modern toilets with dual flush drop valves are one of the main offenders.
A leaky toilet wastes between 200 and 400 litres of water a day, which can end up adding £100s to your water bill every year.
The signs of a leaky loo can be difficult to spot, here are some top tips for spotting a leak:
Ongoing trickling noise coming from the cistern, even when you haven't flushed


Water rippling on the surface


An unexpected increase in water bills if you're on a water meter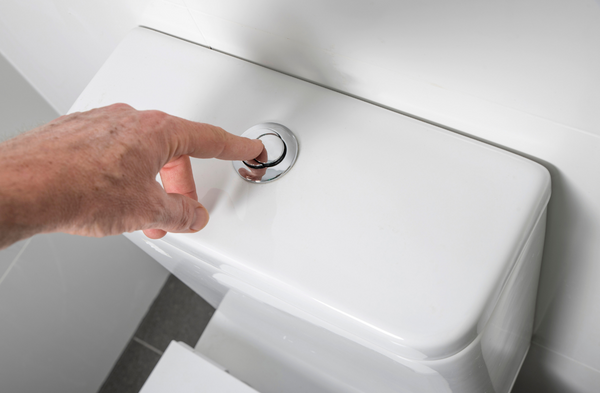 How can I tell if my toilet is leaking?
If you suspect your loo might be leaking, or you're just keen to do a bit of experimenting at home, there's a really simple trick that will help you spot a leak.
All you have to do is place a dry sheet of toilet tissue on the back of the toilet pan, just below the rim.
Leave the paper for a few hours (make sure nobody uses the loo during this time) and if the paper is wet, damp or torn when you go back to check, you'll know that your loo has a leak.
If you want to spice things up by adding a bit of alchemy to your leak test, place a few drops of food colouring (red, purple, green - it's up to you, go crazy!) into your toilet cistern, leave it for a few hours and if the water has changed colour in the pan, then you have a leak.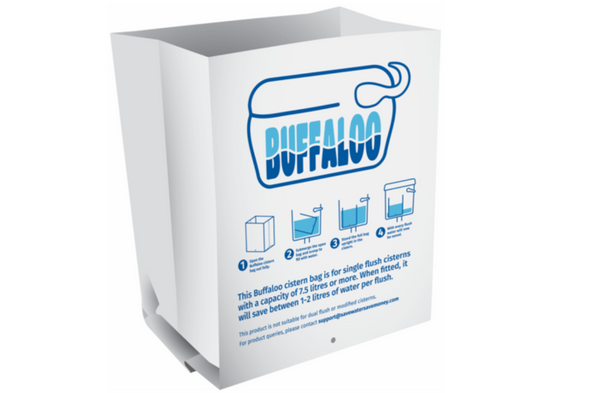 Save water with a Buffaloo Bag

The Buffaloo Cistern Bag is a simple device you insert into your toilet cistern saving between 1-2 litres of water every time you flush. You do not need any tools or expertise to install it and it only takes a few moments to set up. Get your free Buffaloo Bag here.