Web searches for "hosepipe ban" have spiked by over 900% in the past month as media outlets speculate over the possibility of restrictions being introduced - but how common actually is a hosepipe ban?
In our region, it's very, very uncommon. The last hosepipe ban due to droughts in our region was in 1975 and carried on until 1976 during an exceptional hot and dry period. However, the last time water restrictions were imposed in the Bristol Water supply area was actually 1990, although it wasn't down to drought.

In fact, the short hosepipe ban in 1990 was caused by a hole in the bottom of the Gloucester and Sharpness canal. The base of the canal collapsed, and as it supplies a sizable quantity of the water in our network, a short hosepipe ban was imposed whilst the canal was repaired.

Back to 1975, and this archive photo shows the impact the drought had on Blagdon Reservoir. The usually plentiful supply was seriously depleted due to the dry weather and unprecedently warm temperatures.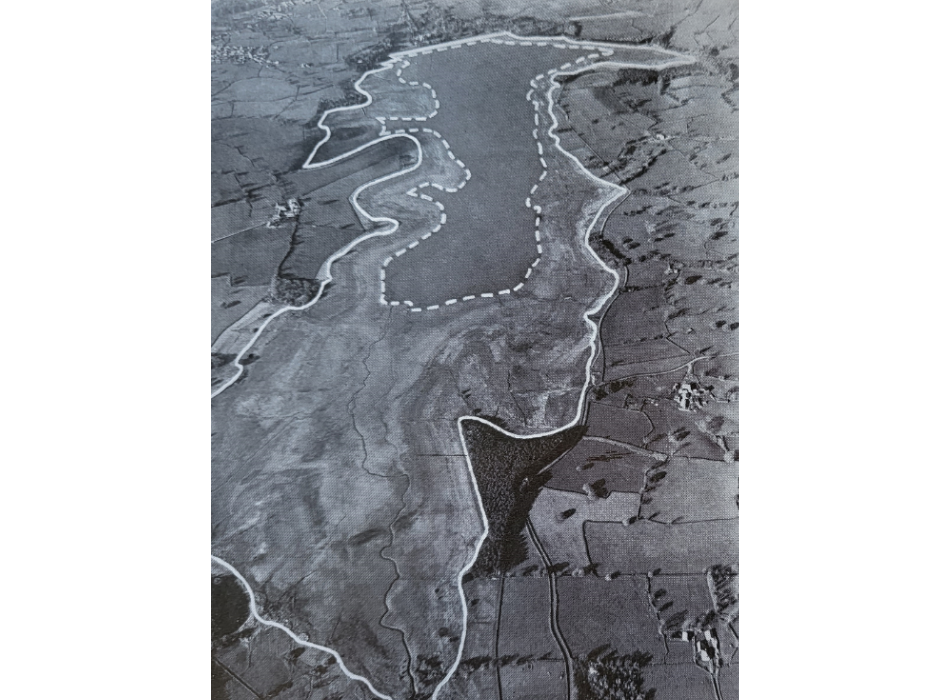 The drought was caused by a dry summer in 1975, followed by an arid 16 months of low rainfall. The combination of dryness and consistently high temperatures led to a ban on non-essential use, which went further than just a ban on hosepipes. The situation was so serious that the government appointed a Cabinet Drought Committee, who advised the public that household water consumption should be reduced by 50%.

The summer heatwave of 1976 lasted for 15 consecutive days, from 23 June to 7 July in 1976 – with some areas having no rain for months. However, after the driest summer in generations, rainfall was so heavy in October 1976 that the Gloucester & Sharpness canal was almost washed away.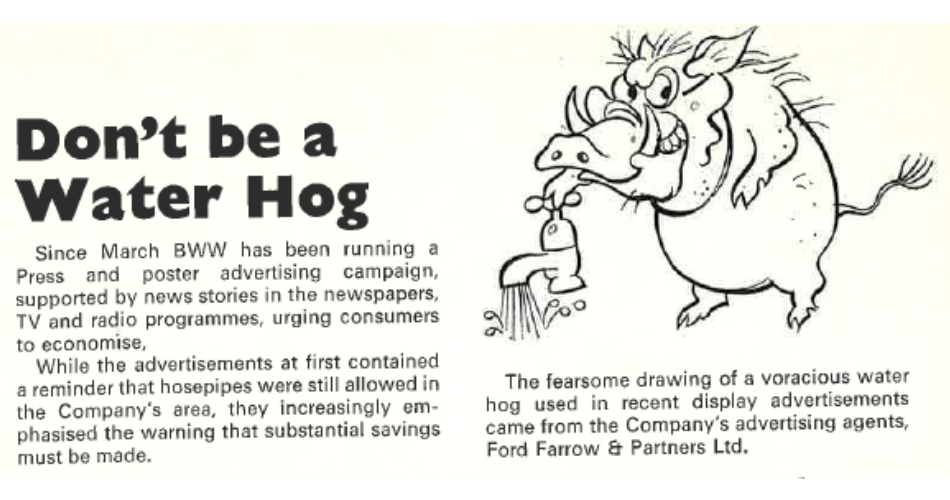 Messaging from Bristol Water's (Bristol Waterworks as it was then known) 1976 hosepipe ban and water saving campaign. The "voracious water hog" could well have been the inspiration for Disney's The Lion King, hard to say (probably not, though).

So there you go, a brief history of (the very rarely seen) hosepipe bans in the Bristol Water supply area. Thanks to extensive data modelling & projections, our forecasts indicate that we will not need to impose hosepipe bans or any other restrictions in 2022.
With our 25 year water resource plans, we plan for the long term to ensure we meet the needs of our growing population and our integrated network gives us the ability to use a range of sources of supply, including reservoir storage when river flows are low.
Despite this, climate change is making it harder to accurate predict and model water usage. We always ask customers to think about their water usage – this saves water, protects our beautiful environment and helps keep bills down.