I came on to the Board of Bristol Water in 2016 following an ownership change. It is fair to say that Bristol Water faced a range of challenges at the time, having appealed the two previous price reviews to the Competition & Markets Authority ("CMA"), needing to close a significant efficiency gap to other water companies, experiencing changes in senior management and Ofwat having placed the company in the lowest "prescribed" status in the framework they use to monitor whether they can trust company data.
As well as these challenges (having named a few), the broader environment within which Bristol Water and all other water companies operate was changing rapidly. Important features of the environment such as continuing austerity, increasing expectations of environmental stewardship, rising "populism" (including the breakdown of trust in authority and institutions) and relentless 24 hour scrutiny courtesy of the internet were all having a material impact on the sector and the community's view of companies' responsibility and accountability. A particularly serious criticism levied at Bristol Water in the 2015 CMA review process was that it was too inward looking, one consequence of which was that the company had failed to engage properly with its stakeholders. In this light, Bristol Water's plans were challenged on the basis that they did not accurately reflect what our stakeholders wanted. The Board of the company thus resolved to take urgent and sustained action to seek to address the concerns that had been raised. The first step taken to rectify this situation was to refresh the company's Board and overhaul its management team, bringing in new talent with a diversity of views and experiences. The new management team and the Board then embarked on a journey to rediscover Bristol Water's reason for being and its purpose. At its heart, our process of renewal had to involve a deep and continuing engagement with our stakeholders. Bristol Water is a small company – representing <2% of the UK water industry – but that makes it agile and it has also benefited throughout its 173 year history from being an integral part of the fabric and well-being of the local community. The West Country community it serves is diverse, vibrant, independent, proud, community-minded as well as vocal.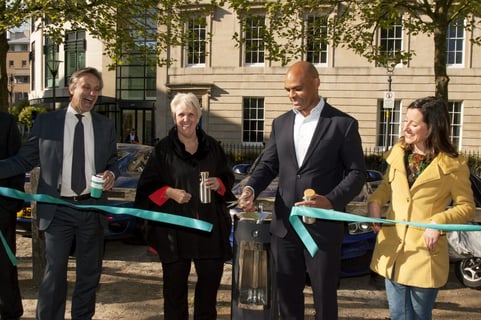 The strong support of, and challenge from, this community provided a solid foundation for our renewal process, as did the good things that Bristol was already doing for well-being in our community such as sponsoring the (now national) Refill campaign and our innovative Biodiversity Index.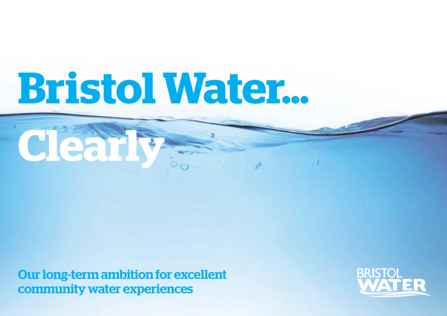 Our " Bristol Water… Clearly "strategy emerged in early 2018 from this local engagement, which then informed our process for developing our 2020-2025 business plan. This strategy articulated our "Trust Beyond Water" vision, reflecting that our stakeholders expect more from us than just the reliable supply of clean water at an affordable price – that is a given! It took me a while to appreciate that our process mirrored elements of social contract theory – securing consent, ensuring proper accountability and thereby achieving trust and legitimacy for our enterprise.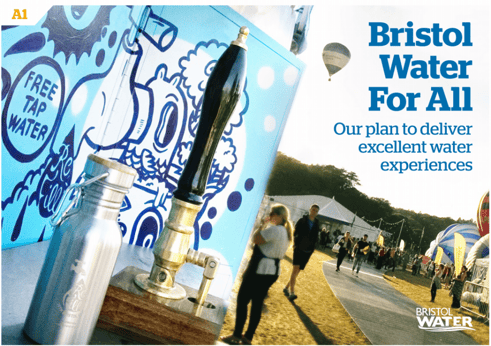 It was then a natural step that the company sought to incorporate, in our plans and actions, an explicit, living social contract which would have a broader perspective of our local role and evolve for our local situation. It became clear as we went along this journey that formalising this process was not only the right, but the necessary, way for us as a company to secure our licence to operate with our stakeholders and control our own destiny, through delivering what our local stakeholders valued and legitimately expected of us. Leaving it to others to legislate in a national context risked poor outcomes for our local stakeholders, our company and thus, ultimately, us as private shareholders. In concluding, if you ask ten people what a social contract is, you will probably get 20 different answers. In my case, I view it is providing the vision, discipline and framework for a broad and continuous engagement with our local stakeholders, which is necessary to measuring and ensuring their ongoing trust.
Paul Malan is a non-executive director of Bristol Water, and is the Senior Partner of iCON Infrastructure LLP, an independent infrastructure investment firm which he founded in 2011. Paul has over 20 years of experience in infrastructure advisory and investment at iCON Infrastructure LLP, Deutsche Bank and Macquarie Bank. iCON Infrastructure funds own 80% of the Bristol Water Group.