Our social contract journey at Bristol has a wide range of influences – at its heart is our purpose – to have a positive impact on the lives of our customers, our communities, our colleagues and the environment beyond the delivery of pure and reliable water. Our founders had a strong social purpose that these days we would describe as sustainable development – recognising that the long term quality of the environment required a focus on the pressures that society and public health were placing on it. The solution was innovative 173 years ago – a gravity fed supply of clean water from outside of the city. It was a local solution to what was a global problem, at a time that most of the leaders of society did not care, or if they did care did not have a wide enough vision, to find a sustainable solution. Further growth and private consumption was seen as the way to improve wellbeing, rather than a social solution that required a #hydrosocialcontract.
By providing a public health solution in 1846, Bristol Waterworks raised awareness of how polluting the local environment caused wider problems – preventing environmental pollution in urban areas started with providing a social provision and addressing one of the root causes of poverty – expensive and polluted drinking water. Water supplies in the area we serve are almost always top quality today – I'm proud to work as part of a team that has that responsibility. But I worry about how we can improve this further – better services for the long term at an affordable cost for all, whilst contributing to improving the challenges that society faces. We set out in our long term ambition document "Bristol Water…Clearly" that how we worked with other local organisations would help us develop a shared connection with society – an understanding of what consumers and local community concerns and challenges were so we could deliver the most innovative and sustainable solutions possible. We also set out our social contract – a mechanism by which the local community can hold Bristol Water accountable for how we deliver this shared connection.
Climate change is a huge challenge for society, and even though our water supplies appear to be resilient for the future, we still expect big changes to how we work in order to keep water costs affordable. Bristol was the first city to declare a Climate Emergency, and there is a shared goal in the city to achieve zero carbon by 2030. Achieving this is not possible if Governments or businesses work in isolation – sustainability requires a change in how we all live and work, what we consume and how we develop our approach as citizens. We will need a change in skills as a workforce, so education and learning now is essential. Our priority through our social contract is to build trust that a range of organisations working together can deliver a shared social purpose – the wellbeing of society. We are working with the Bristol Green Capital Partnership which has developed a vision for an environmentally sustainable Bristol. As with our own plans and initiatives, the Bristol City Council's "One City" plan recognises the importance of environmental sustainability, but addressing it requires social mobility and the whole range of other wellbeing challenges to be addressed.
The City plans call for a 10% reduction in water consumption by 2045. Our current plans are more ambitious, looking to achieve a 5% reduction by 2025 and 23% by 2045. I've taken part in a few conferences in recent weeks discussing the challenges of sustainability. Some of the discussions were about how regulators were trying to make sure they had the tools to ensure companies were acting in the public interest for the long term, and not just focused on short term returns to shareholders. The role of a social contract in achieving this by companies owning the importance of trust, rather than it being regulated, is one of the main drivers behind our social contract, with the involvement of our shareholders highlighted in this recent blog. Other discussions with those researching how to influence consumer behaviour for long term sustainability emphasised the importance of taking a positive approach to sustainability, rather than through negative regulation, mostly because of the importance to consumers to trust those providing public services. A blog by Dr Mark Everard from the University of the West of England for the Bristol Green Capital Partnership, illustrates the point, and the importance of the United Nations Sustainable Development Goals as a framework. We think the UN Sustainable Development Goals provide a vital frame around which to plan our targets for the long term and the initiatives in our social contract. They are used by some of our partners, such as Bristol Green Capital Partnership, UWE and in the One City plan. They also reflect the principle of taking positive action for sustainability, rather than through negative regulation which will destroy, rather than build trust. And they help to explain the importance of a shared connection to society. If we are to achieve this, organisations such as Bristol Water have to work together to build trust in a positive vision of a sustainable future that is attractive to people – a future they want to be part of.
We summarise below how some of our initiatives and outcomes align to the UN Sustainable Development Goals – there's more information on each initiative at https://www.bristolwater.co.uk/about-us/social-contract/. We will measure our progress through the reporting framework we are developing for our social contract
.

Bristol Water Initiatives
---

We already have zero water poverty in Bristol, working with charities such as Step Change to deliver our range of social tariffs.
Our Bristol Water For All social contract mechanism may help to fund social tariffs if our initiatives don't work
Our staff also raise money for WaterAid, who help to eliminate poverty through global access to clean water and sanitation
---

Sunex stands for Sustainable Urban food-water-energy NEXus. We are working with UWE and other partners to develop efficient supplies of energy, water and food for urban regions. The project has received funding from the EU. Bristol is one of four case study city regions taking part (Berlin in Germany, Doha in Qatar and Vienna in Austria have also been selected).
---

Our whole strategy is focused on good health and wellbeing. Our flagship lakeside leisure facilities at Chew Valley, Blagdon and Cheddar enable up to half a million visitors a year enjoy the South Bristol/Mendip lakes & countryside. We apply a co-creative inclusive approach to refurbish facilities; including picnic and play areas, car parks, nature trails, footbridges and info signs. Equality of access is our priority so all can enjoy the health and well-being benefits from access to this high quality water environment.Our partners include The Woodford Restaurant, Salt & Malt Restaurant, Chew Valley Lake Sailing Club, Cheddar Watersports Club, Bristol Reservoirs Fly Fishing Association, Chew Valley Ringing Station, Volunteer Bird Wardens and Natural England.
---

We focus on two key aspects – building social mobility through how we develop the workforce of the future, and educating future consumers on the water environment and resource efficiency to deliver a sustainable future. We combine these together – for instance our Youth Board brings the views and ideas of young adults into our decision making. Spawn to be Wild helps ecology today and tomorrow by working with primary and secondary school children to learn about the ecology and life-cycle of eels. Students get the opportunity to raise and care for elvers (young eels) in their classroom and release them into Blagdon lake. Sunex stands for Sustainable Urban food-water-energy NEXus. We are working with UWE and other partners to develop efficient supplies of energy, water and food for urban regions. The project has received funding from the EU. Bristol is one of four case study city regions taking part (Berlin in Germany, Doha in Qatar and Vienna in Austria have also been selected).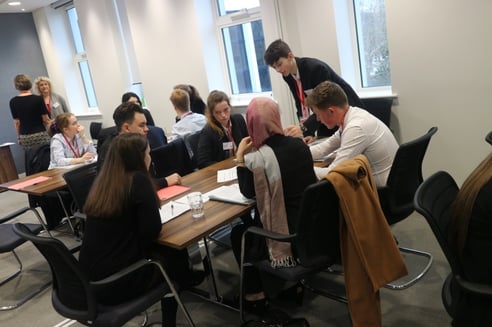 ---

We have signed up to the Social Mobility Pledge, and gender equality is a key focus for our employee forum, which forms part of our social contract governance process. Our staff provide role-models for future careers, particularly for STEM subjects and careers. We provide mentoring through Ablaze, a local charity that aims to inspire and motivate students to raise their aspirations and stay engaged with education. Activities delivered encourage students to set personal goals and work out their own plans for achieving them.
---

Clean water is our core social purpose, and is embedded in our history.
---

We are investing in renewable energy, using the expertise of others we work with in promoting resource efficiency through our Resource West partnership, which includes Bristol Waste and Bristol Energy
---

We are a highly skilled industry, requiring a range of technology, scientific and engineering skills. Our incubator "The Workshop" is supporting a range of entrepreneurs and social entrepreneurs to start up and develop their businesses.
---

Building resilient infrastructure, promoting inclusive and sustainable industrialisation and fostering innovation is a key part of our core purpose as an organisation. We have committed to combining our resource efficiency efforts with other utilities, and will extend this to housing associations, landlords, water retailers and others. Our approach to biodiversity will help others achieve the "Vision for an Environmentally Sustainable Bristol" goal that all new developments achieve high standards of design for wildlife, water and wellbeing by 2036
---

We provide a safe and reliable supply to all, and address vulnerability by delivering services in partnership with those working with hard to reach consumers. We have more work to do to make our services as inclusive as possible, and we are at an early stage of tackling this long-term ambition.
---

Our whole Bristol Water For All Social Contract focuses in sustainability of life, work and the environment for the communities we serve. We support the Bristol Green Capital Partnership because they share this goal. The "Vision for an Environmentally Sustainable Bristol" includes a goal that Bristol's larger employers (100+ employees) use natural capital accounting and are net positive in their impacts by 2030. Our Biodiversity Index and Social Contract Mechanisms will help us achieve this aim.
---

Resource West is our Partnership with other utilities and organisations to jointly promote water, waste and energy efficiency as a combined package of action that consumers can take. Our Water Bar and the Refill campaign promote the benefits of tap water consumption by promoting activity without single use plastics.
---

Reducing water consumption and leakage also helps to reduce carbon. We are also working to reduce our own carbon impact with a greater use of renewable energy, using the expertise of our Resource West partners. The plan for an environmentally sustainable Bristol targets 25% of electricity consumed in Bristol generated for renewables sites within the city by 2030, this is a goal we will measure our progress against.
---

Our raw water quality outcome measures how catchment management work with farmers will deliver reductions in phosphorus loads in the rivers feeding our lakes and water supply. We work with the Avon Wildlife Trust, such as at Herriots Pool Nature Reserve. This is a nature reserve next to Chew Valley Lake and supports international important wildfowl. The southern end around Herriot's Bridge is a nature reserve where islands, lagoons, bays and channels have been created to provide safe areas for birds to roost, nest, feed and shelter. The rich waters of the lake teem with aquatic insects and water plants, which provide both protection and food.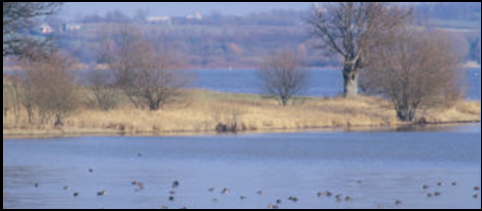 ---

Our Biodiversity Index ensures that we go well beyond our minimal legal obligations. It ensures a net gain in terms of the quality of habitats on land that we own. We are also committed to using the tool where we work on other land – for instance we improved habitats such as for bats as part of our Southern Resilience Scheme by using our Biodiversity Index Tool with our contractors.
---
Transparency and accountability is central to our Social Contract. We are measuring both customer satisfaction and community stakeholder satisfaction with the way we work. If we don't deliver to the satisfaction of our partners, our Board will agree further investment in initiatives or social outcomes with the Bristol Water Challenge Panel, our customer forum and our employee forum. We have appointed a non-executive director with a specific role to represent the community stakeholder and employee perspective in our Board discussions, and changed our corporate governance to reflect our social purpose.
---

Partnerships are key to our social contract. One of our reasons for sponsoring the Bristol Green Capital Partnership was because of their focus on the UN Sustainable Development Goals, and their focus on the Bristol One-City Plan. This also benefits the areas we serve outside of the city of Bristol, through the West of England Combined Authority strategy, and as our activities cover all the communities we serve equally.
Iain McGuffog has been Director of Strategy & Regulation at Bristol Water since October 2017 and has worked in the water sector since 2002. Most importantly he is responsible for water quality. As someone who role covers both big ideas and financial and regulatory detail, he has been responsible for helping Bristol Water produces the "Bristol Water…Clearly" long-term ambition and Bristol Water For All Social Contract. He strongly believes in recycling, mostly ideas, and connecting seemingly random topics together. Being a veteran of four water price reviews, his track record covers working with others on a wide range of environmental economics, customer engagement, regulatory incentive and sharing mechanisms, consumer behaviour, Willingness to Pay studies, water market and water pricing topics – often all in the same conversation. You can follow him on

Twitter @mcguffog_iain