The two lakes
Stocked with the same high quality trout as all our lakes, but with less fishing pressure, many customers have discovered that a leisurely day's sport in this intimate and picturesque setting is sheer delight. The lakes can cater for up to six anglers, making it the ideal day out for family or friend groups who want to spend time together undisturbed. When you book Litton, you have the exclusive use of two lakes with a two boats on the lower lake and one on the upper.
Lower Litton is a shallow, tree lined 8-acre lake. The water is deepest near the dam, and there are weed beds over much of the shallower areas, these induce trout to feed at most times of the day, often providing prolific fly hatches in the evening with accompanying good rises.
Upper Litton (11 acres) is much deeper than its sister lake and very different in character. Long and narrow with steep sides, and a stream flowing in at the top end, it can call for rather different tactics.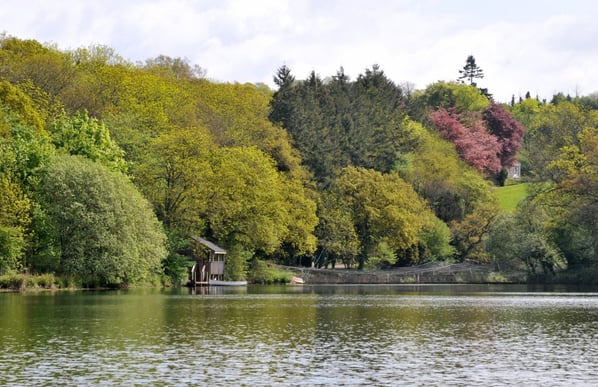 Discover our other lakes...