Over 270 species of birds have been recorded at Chew, and the lake is the third most important site in Britain for wintering wildfowl.
It is a designated Site of Special Scientific Interest (SSSI) and a Special Protection Area (SPA). From late July to February, up to 4,000 ducks of 12 different species may be present. This includes internationally important numbers of shoveler and gadwall. Some 400 great-crested grebes gather on the lake in autumn.
Permits to enter the reservoir enclosure and to use the access road, path and bird hides are only available to members of recognized ornithological and naturalist societies. Season permits ("Memberships") and day permits ("Activities") for bird watching are available through the Fisheries' Online Booking Portal. Here you can also manage your bookings, membership plans and communication with us.
For more information on Birdwatching please feel free to call our team at Woodford Lodge, Chew Valley Lake on 01275 332 339.
There are six bird hides at Chew Valley Lake, including a hide on the Bittern trail (open to all – no permit needed).
The hides at Wick Green, Nunnery Point and Moreton Bank are available in the winter, but the Stratford hide offers the best all-year viewing. At Blagdon Lake, there are hides at Home Bay Point and at Top End.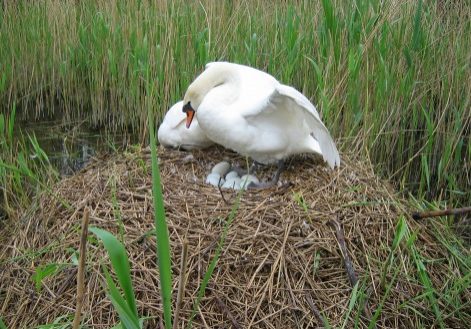 Pricing
| | | |
| --- | --- | --- |
| Birdwatching | Full | Joint |
| Annual* | £35 | £65 |
| Half Year** | £18 | £33 |
| Daily | £6 | £N/A |
* Between March - February
** Between September - February
A joint membership is for 2 adults from the same household.
No charge for children under 16.
A 50p admin fee is applied to prices in our booking portal.
Paddle boarding, kayaking and canoeing are just some of things that we offer at some of the lakes.
We partnered with local ecologists, Natural England and Cheddar Watersports Club in 2016 to enable the 2017 paddle boarding trial at Cheddar Reservoir.
Paddle boarding is available to members and guests of the local community group that provides watersports at Cheddar Reservoir. The club is an evolution of Bristol Corinthian Yacht Club, and we are very much hoping that the trial will be a success!
For more information on how to get involved, visit the Bristol Corinthian Yacht Club website.
Please note: Paddle boarding, kayaking and canoeing are not permitted on any other waterway currently. See our FAQs below for more information.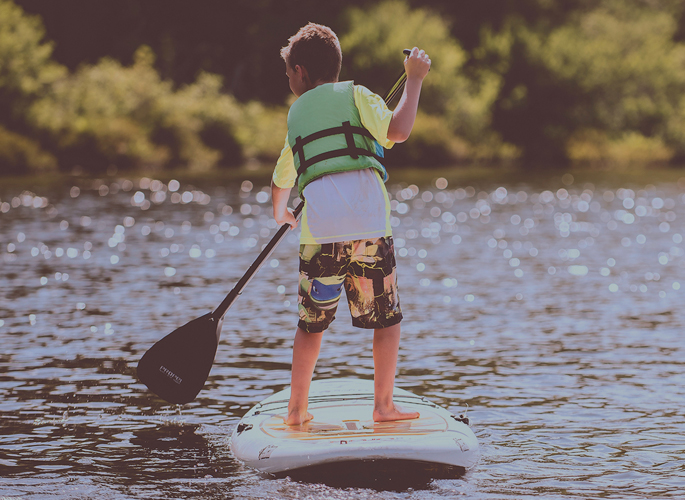 Frequently Asked Questions (FAQs)
Why doesn't Bristol Water provide a managed watersports facility itself?
We apply our passion and focus on providing clean, safe drinking water to our 1 million customers. Our preferred model for recreations is to work with community partners who bring their expertise, passion and focus. We believe that this brings better service to users, helps keep water bills low and is more cost-effective for our business.
We have a positive and supportive relationship with community-led watersports clubs that have leasehold agreements on our waterways. These arrangements provide well-managed, safe and enjoyable recreation for the community.
We remain open to sustainable proposals for new approaches and new arrangements.
Why do you not allow paddle boarding, kayaking and canoeing on waterways other than Cheddar Reservoir?
We have a proud history of enabling recreational activities on and around our waterways, being the first to permit sailing on an inland waterway (at Cheddar Reservoir) in 1947.
While still being a protected conservation site for wildlife, the specifics of Cheddar's designated conservation status make it a much more suitable site for managing paddle boarding, kayaking and canoeing than Chew Valley and Blagdon Lakes. Cheddar Reservoir is also the only site to date where the local community has come forward with a sustainable proposal for managed paddle boarding, kayaking and canoeing.
We are still open to sustainable proposals for new approaches and new arrangements!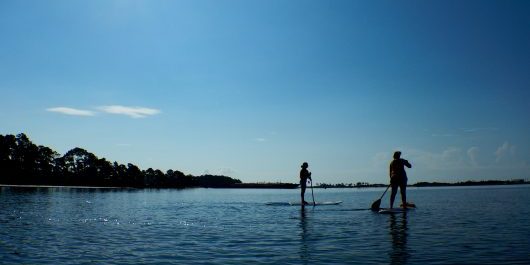 Why can't I just turn up with my own craft at any of your waterways and get afloat?
Unauthorised launch of crafts on our waterways is a criminal offence under our bylaws. Bylaws are a common approach across all water company waterways in the UK to protect the environment, public safety and public order.
There are five main reasons why launching of crafts must be restricted and managed...
Risk of the spread of invasive non-native species (INNS):
This is an area of very serious concern for us and for our bill-paying customers. Aquatic invasive species, such as the zebra mussel, that may be transferred from other waterways can have a very harmful impact on our infrastructure as well as on the existing ecology of our waterways.


Social equity:
Other responsible lake users pay appropriate fees to ensure that drinking water customers do not subsidise their activities. It is unfair if other members of the public circumvent these managed approaches that are in place to ensure safe and environmentally sustainable enjoyment.


Intra-recreational harmony:
Existing lake users – the overwhelming majority of whom are part of the local community – wish to continue to enjoy their activities, and we need to be considerate of their rights.
Liability under UK law:
Our waterways are privately owned. Under UK law, we have a legal duty of care to public safety on our private waterways, and unmanaged recreational activities expose us to financial and other liability. We are a major local employer and we serve the community – we are in this together!


Avoiding disturbance to wildlife and wildlife habitat:
Our reservoirs at Chew Valley and Blagdon Lakes are internationally important wildlife sites. They have key conservation designations and are rightly protected. We have a legal responsibility to protect and enhance the designated conservation status at these sites. Unmanaged recreation can cause serious disturbance to wildlife, particularly around the reservoir margins and other sensitive areas. Unmanaged launching of craft and recreational activity near sensitive areas could be devastating to key species and the overall bird counts.
Find out about things happening in our community...
Enjoy the beautiful scenic walks of Bristol's lakes.
The Grebe trail is a hard-surfaced, all-weather path, suitable for pedestrians, pushchairs and wheelchairs. It covers a circuit 1.2km long, starting and finishing at the wooded Picnic Area.
The Bittern trail is accessible as an extension to the Grebe trail. Following the footbridge over Hollow Brook, the path is not surfaced and can be wet and muddy, so boots or wellies in wet weather are advisable.
This trail runs along the East Shore, visits an open bird hide and returns to the footbridge, making a 1.5km circuit. The previous plastic bird hide has now been replaced with a new rustic natural version.
A New 2.7 km recreational trail was opened in spring 2022. The all-weather trail is for shared use by cyclists and walkers that links up Woodford Lodge and the picnic areas, and ends just before Bishop Sutton.
The guides provide more information on the different types of wildlife you may see on your walk. Don't forget to bring a picnic in good weather and enjoy being beside the lake.
Leave us your feedback
We'd love to know what you think about our services, customer service, or online experience. Fill in our short survey.
For over 100 years, our lakes have given anglers the opportunity to enjoy fly fishing close to nature in peaceful surroundings.
We strive to make our lakes an enjoyable day out at affordable prices and believe that we are very fortunate to operate lakes in such unique settings.
Every year, our dedicated fisheries staff use their skills and experience to rear 110, 000 quality rainbow and brown trout to populate our reservoirs. These high quality trout are reared from ova to stocking size within our own facilities, giving us complete control over their health and condition. Bristol Water Fisheries are confident that the physical appearance and fighting prowess of our trout is second to none.
For more information on fishing at one of our lakes, including prices and season dates, please visit our Bristol Water Fisheries website or call our fisheries team based at Woodford Lodge, Chew Valley Lake on 01275 332 339.
You can also get all the latest from the Fisheries by following @BW_Fisheries or visiting the Facebook page.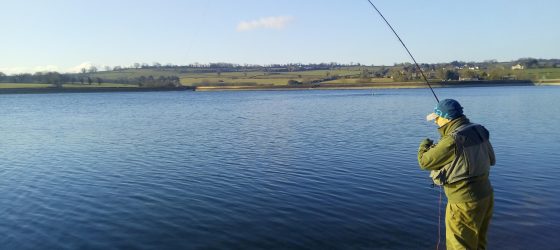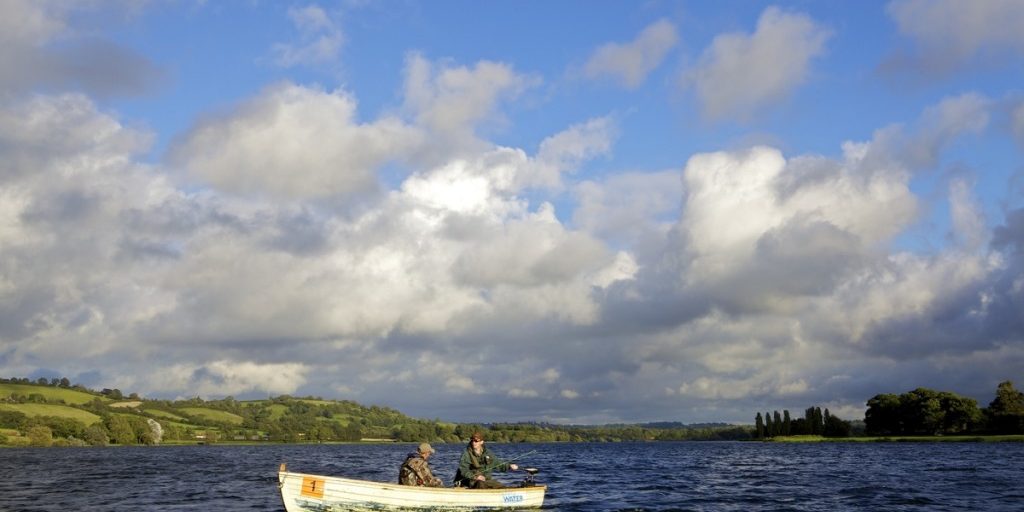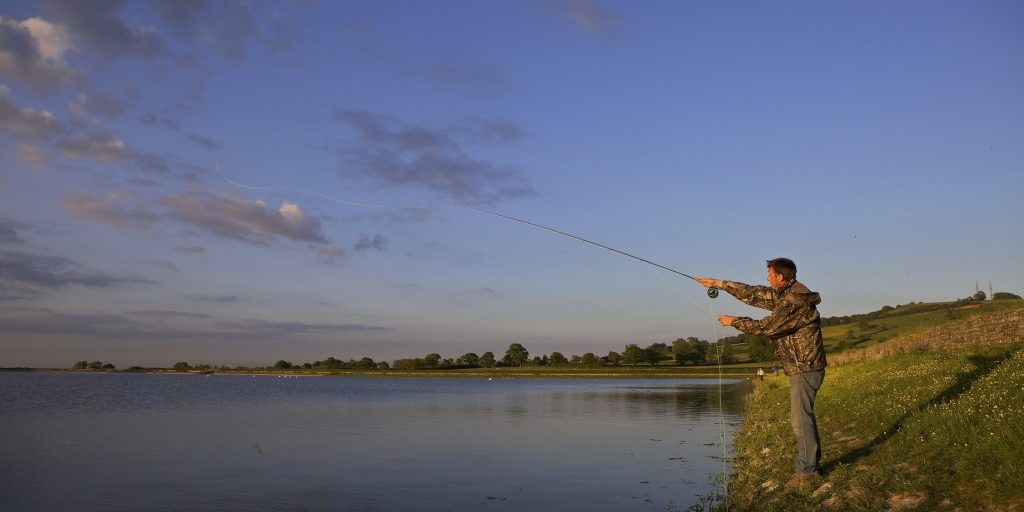 Chew Valley
Sailing at Chew is leased to Chew Valley Lake Sailing Club (CVLSC). CVLSC is one of the premier inland sailing clubs in the UK and welcomes new members. Chew is the largest inland waterway in the South West and is situated eight miles south of Bristol in the Mendip 'Area of Outstanding Natural Beauty'. The size of the lake and the topography of land around it makes for delightful cruising as well as exciting racing conditions.
Visit the CVLSC website to find out more and to start your sailing adventure at Chew Valley Lake.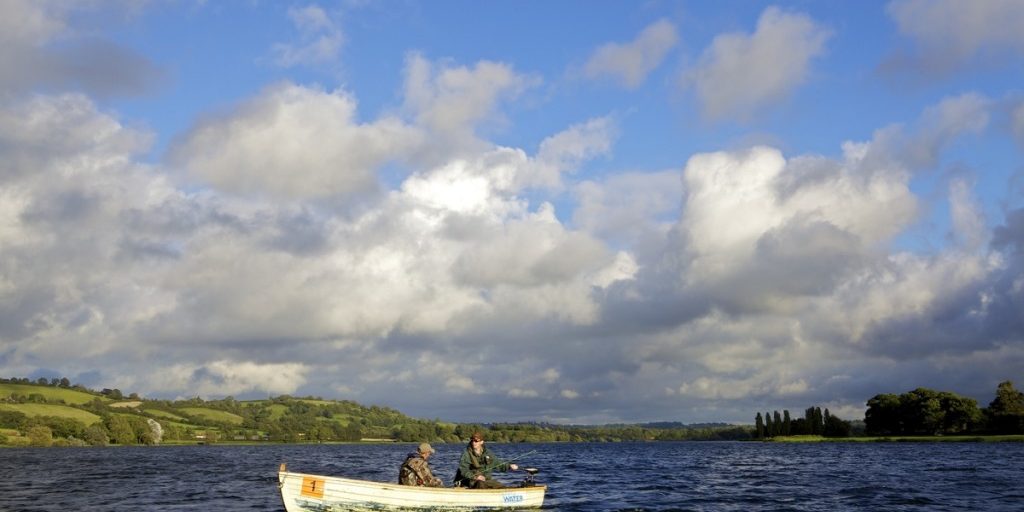 Cheddar
Sailing at Cheddar Reservoir is leased to Bristol Corinthian Yacht Club (BCYC). BCYC is one of the foremost sailing clubs in South West of England and welcomes new members. The Mendip Hills to the north provide a stunning backdrop to this friendly club. The reservoir is particularly well-suited to windsurfing with its elevation and relative proximity to the coast affording it stable winds and summer sea breezes.
Visit the BCYC website to find out more and to start your sailing adventure at Chew Valley Lake
Learn more about our lakes...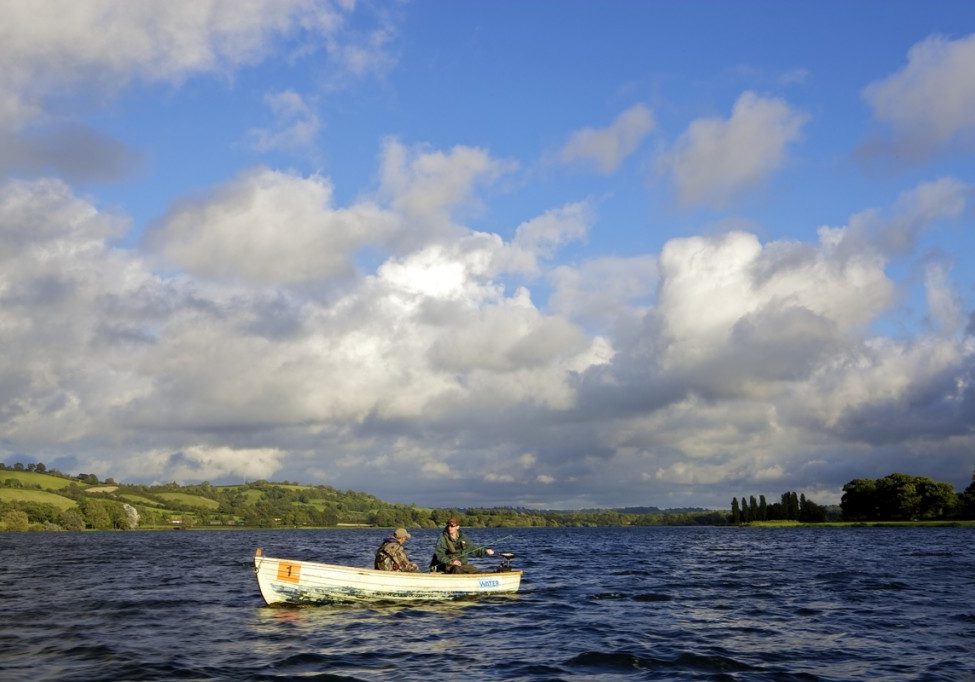 A beautiful lake close to Chew Valley. Some of the best fishing is available at Blagdon. Visit out fisheries website for more detail.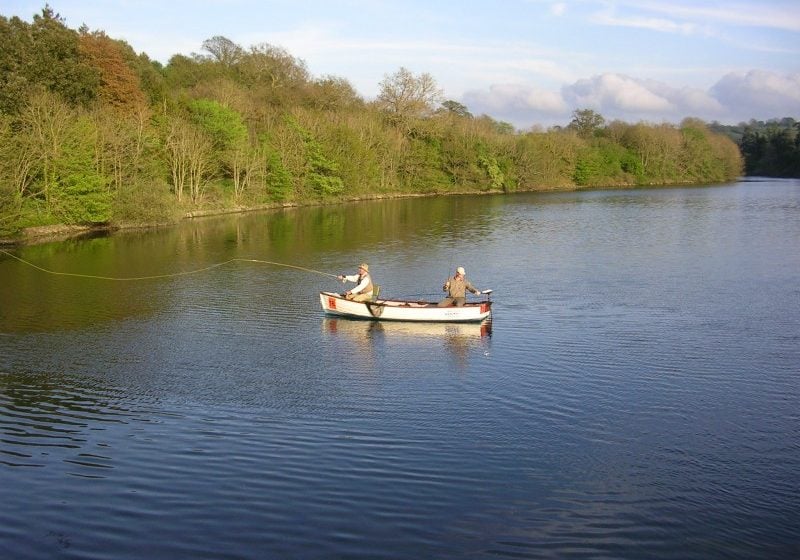 Litton is a little unknown gem, peaceful and beautiful. You can take a walk around or hire one of very few boats on the lake for fishing.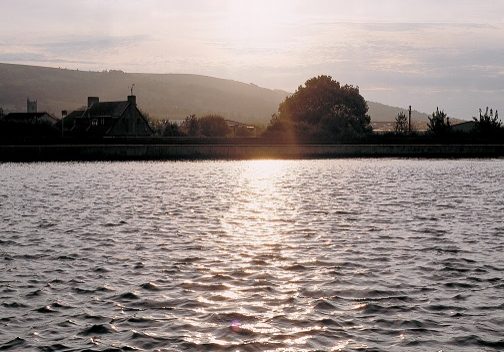 There is a lot going on on the water at Cheddar from sailing to paddle boarding. It is also a beautiful spot for a walk.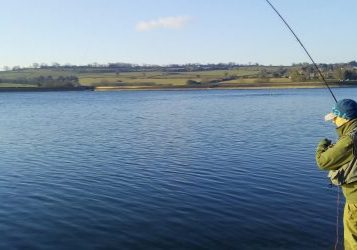 For the more seasoned angler, Barrow is a great spot close to Bristol. Visit the fisheries website for more information.